Neutrex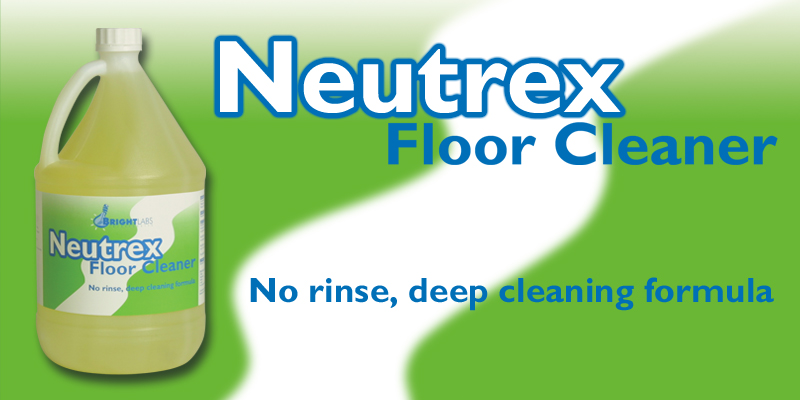 Neutrex is a concentrated No Rinse Floor Cleaner with a pleasant fresh lemon fragrance. It effectively removes surface dirt without hurting the shine. Neutrex can be mopped on or used in automatic scrubbers. It can be used for daily floor cleaning, scrub and recoat or general cleaning.
Neutrex leaves no residue and needs no rinsing. The concentrated formula makes it very economical. It contains no harsh alkali that can damage a floors gloss. Dries fast and free of detergent haze or mop marks.
Neutrex is a general purpose cleaner that may also be used to clean other hard surfaces like walls, concrete, enamel, formica and vinyl. It can be used with a sponge or a brush.
Where to Use – Recommended for use on all types of floors and surfaces.
BRIGHTLABS INCORPORATED, Quality need not be expensive