Full Blast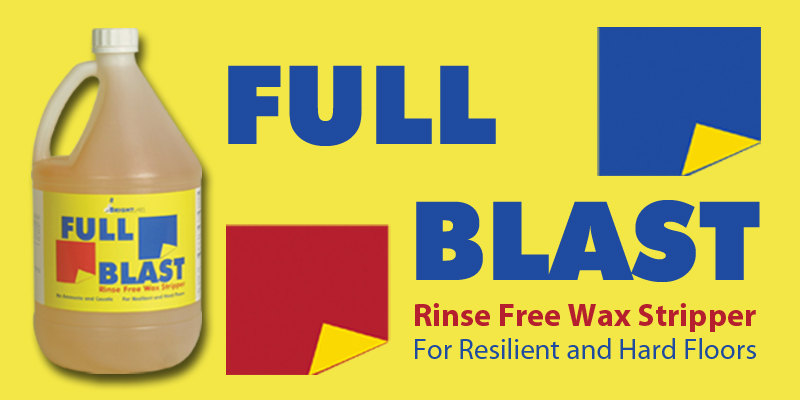 Full Blast is a rinse free concentrated floor finish stripper. This unique formula is free of Ammonia and Caustic.
Full Blast has been designed to be especially effective on today's finishes which have hardened due to high speed buffing. Full Blast rapidly penetrates multiple layers of burnished seal and floor finish with relentless efficiency. It works great on hard to remove sealers as well.
Full Blast has high active ingredients. The powerful stripping chemistry strips completely the first time. It saves time and labor. Concentrated for economy. 1 gallon concentrate makes 5 gallons of Ready to Use product. Can be used with or without a floor polisher. 
Where to Use – Recommended for use on all hard stone floors and most types of resilient tile floors — vinyl, linoleum, asphalt and rubber.
BRIGHTLABS INCORPORATED, Quality need not be expensive