Dissolve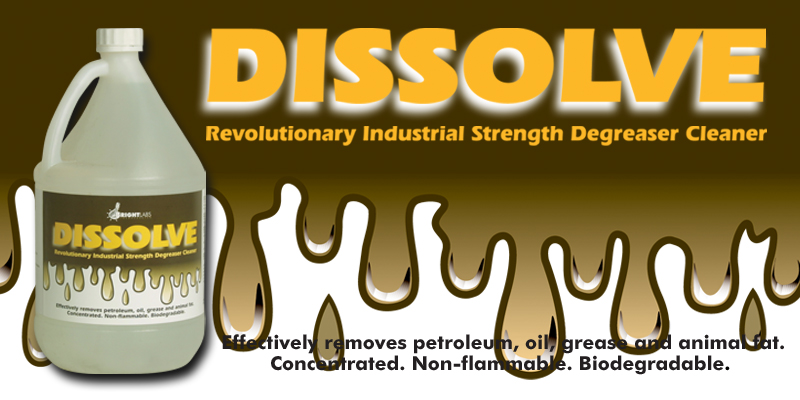 Dissolve is a concentrated high alkaline, solvent based, extra heavy duty, industrial degreaser cleaner. Removes all types of petroleum, oil, grease and animal fat.
No abrasives. No harmful vapors. Non flammable. Biodegradable, Phosphate Free. Dilute at 1:5 to 1:20
Where to Use – Ideal for use in factories, garages, gas stations, warehouses, parking lots, food processing plants, kitchens and other commercial applications.
BRIGHTLABS INCORPORATED, Quality need not be expensive