20/20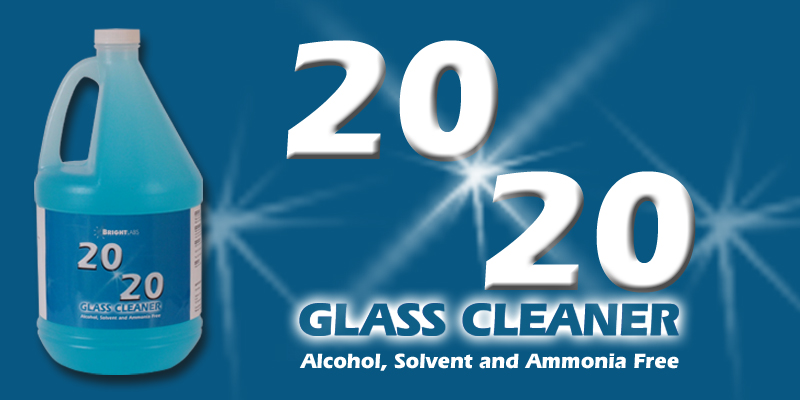 20/20 is a Ready-to-Use window and glass cleaner. It contains no solvents, ammonia or glycol ethers. Contains super detergents for rapid soil removal and leaves a sparkling, film free surface. Cuts finger prints, oily smudges, cooking oils, cosmetics and smoke film from non porous surfaces.
20/20 cuts through soil film without hazing or streaking. 20/20 evaporates fast.
Where to Use – Recommended for use on all types of building and automotive glasses, mirrors and computer monitors. It may also be used to clean plastic, enamel, formica, vinyl, chrome, stainless steel, porcelain, ceramic and plexiglass.
BRIGHTLABS INCORPORATED, Quality need not be expensive