Restore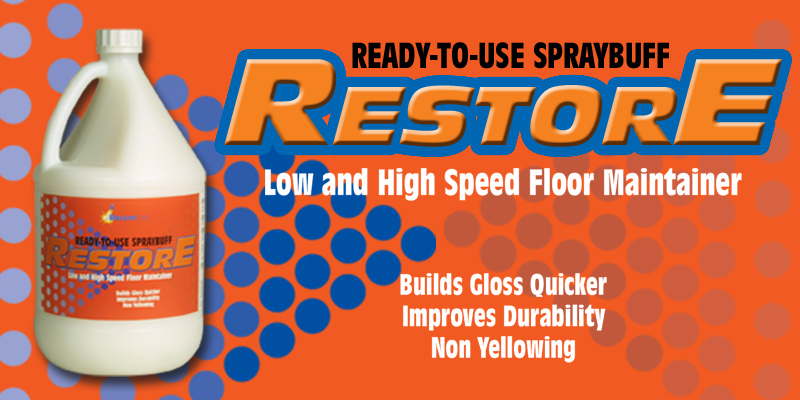 Restore is a water based Ready-to-Use Maintainer. It cleans, removes black heel marks, fills in scratches and cuffs to restore gloss. It is formulated with thermoplastic polymers and detergents for fast and easy finish touch ups. Keeps appearance levels high and time and material costs low. 
Restore is a milky multipurpose emulsion for both high speed floor maintenance or low speed spray buffing. Use of Restore prolongs the life of finishes and extends the strip and recoat cycle. The unique properties of Restore are due to the careful blending of polymers and waxes. Testing has shown that Restore is comparable to use with other brand of finishes.
Where to Use – Recommended for use on all types of resilient tile floors — vinyl, linoleum, asphalt, rubber — and other hard surfaces.
BRIGHTLABS INCORPORATED, Quality need not be expensive