Exceed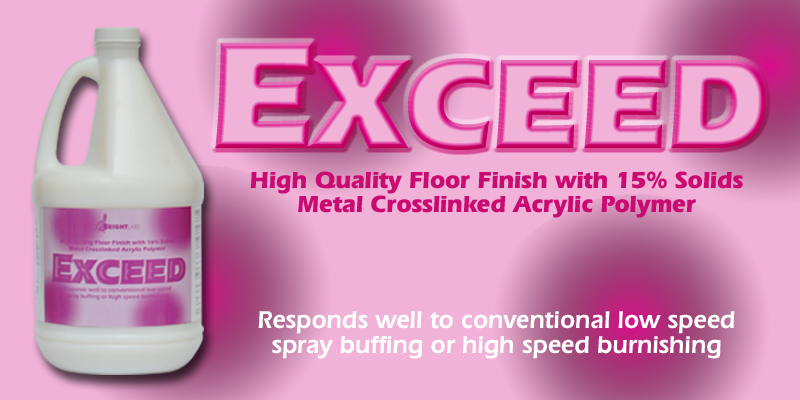 Exceed is an economical self shine metal interlocked floor finish that is designed to meet todays demand for a high quality finish at a very reasonable price. Exceed is formulated with hard, tough, pure acrylic polymers which gives it a brilliant gloss while providing maximum protection.
Exceed is easy to apply, exhibits an adequate level of gloss and is very durable. It fits any maintenance program because it responds to both low and ultra high speed buffing or UHS burnishing.
It has good initial gloss, excellent soil and detergent resistance and possesses the ASTM D2047 slip resistance test.
Where to Use – Recommended for use on all types of resilient tile floors — vinyl, linoleum, asphalt, rubber — and other properly prepared hard surfaces.
BRIGHTLABS INCORPORATED, Quality need not be expensive