Conquer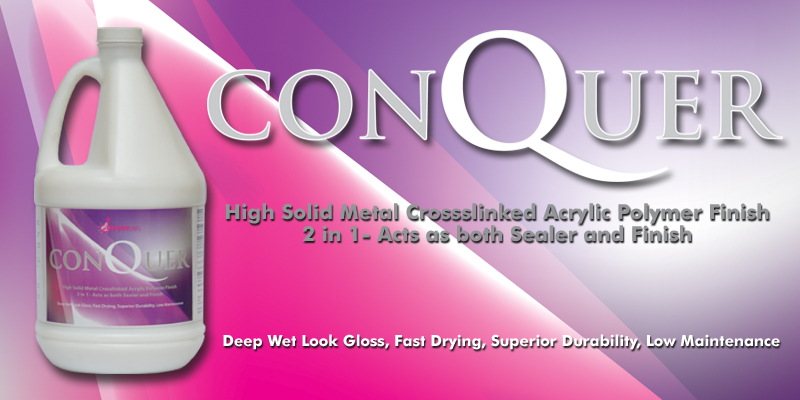 Conquer is a water based premium self shine metal interlocked floor finish that is designed to meet todays demand for a high quality finish at an economical price. Conquer is formulated with hard, tough, pure acrylic polymers which gives it a superb deep gloss while providing maximum protection.
Conquer is easy to apply, exhibits a superior wet look gloss and is very durable. It fits any maintenance program because it responds to both low speed spraybuffing or UHS burnishing.
It has a high initial gloss, excellent soil and detergent resistance and passes the ASTM D2047 slip resistance test.
Where to Use –  Recommended for use on all types of resilient tile floors — vinyl, linoleum, asphalt, rubber — and other properly prepared hard surfaces.
BRIGHTLABS INCORPORATED, Quality need not be expensive