Reveal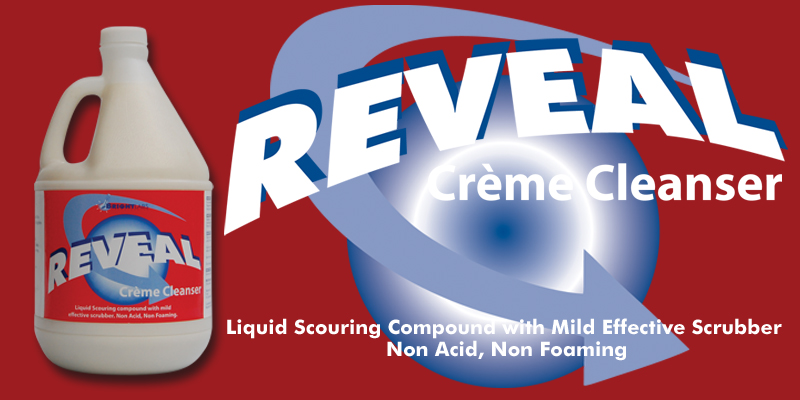 Reveal cleans, polishes, brightens and deodorizes. Superior penetration and cleaning. Rinses quickly and easily. Pleasantly scented.
Quickly, completely and effectively removes stubborn soil, grease, dirt, soap scum, detergent, residue, scuff marks, most iron stains and hard water streaks and build up.
Safer than strong-smelling, poisonous, corrosive acid bowl cleaners. Leaves no slippery film.
Only prolonged storage makes "shake before using" necessary. Does not require special safety equipment.
Where to Use – Excellent for washbowls, shower stalls, drinking fountains, faucets, exterior building windows, stainless steel, ceramic, bathtubs, urinals, bathroom tile, porcelain, toilet bowls, sinks and fixtures. Warning: Do not use on surfaces that can be damaged by acids or mild abrasives.
BRIGHTLABS INCORPORATED, Quality need not be expensive