Gentle Hands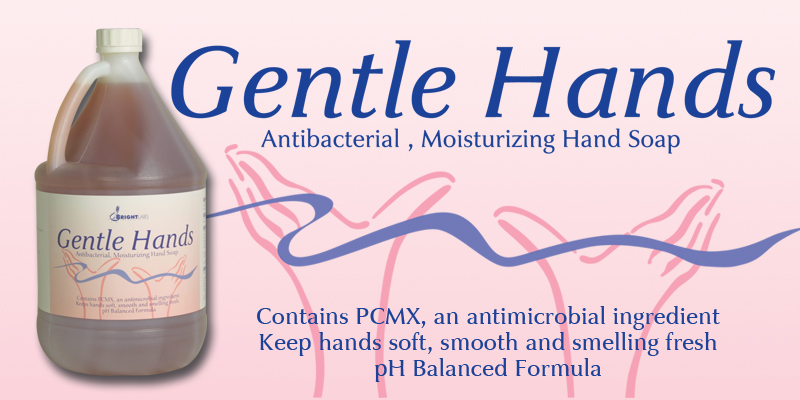 Gentle Hands is a premium antibacterial, moisturizing hand soap. Enriched with skin conditioner glycerin (a humectant that helps skin retain natural moisture), modern emolients and conditioners to keep hands soft and smooth. All these products are blended to create a skin care product is safe to use on the skin. This soap creates lather without drying skin. It rinses freely without leaving any soapy film and because it is mildly scented, leaves the hands smelling fresh and  clean. 
Gentle Hands does not contain skin drying solvent, harsh alkalies or abrasives. Gentle Hands may also be used on the entire body as a body wash and shampoo. pH balanced formula.
Where to Use –  For use in restaurants, malls, hospitals, nursing homes, offices, schools, showers, locker rooms, industrial plants and all areas where hand and body washing is needed.
BRIGHTLABS INCORPORATED, Quality need not be expensive