Armada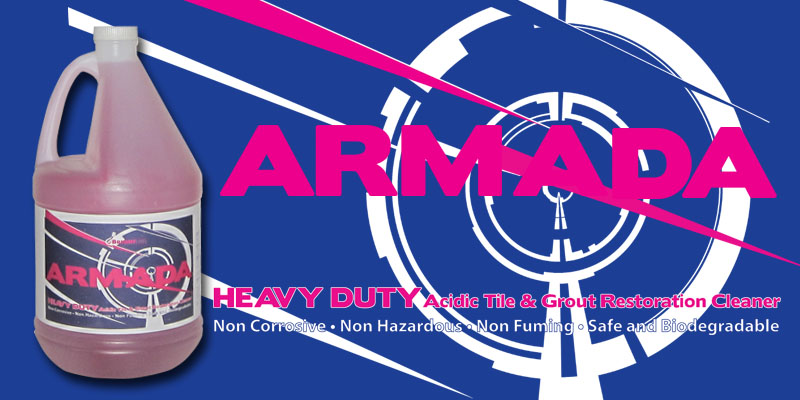 Armada is a revolutionary product in the cleaning and maintenance of ceramic tile and grout. Armada contains safe, low PH cleaning agents that will allow you to replace most of the acids you are currently using. Armada outperforms traditional acids in many cleaning applications. This product can be used to replace Hydrochloric, citric, glycolic, sulfamic, phosphate and nitric acid.
Armada not only restores tile and grout but also removes soap scum, light grease, hard water deposits and post installation grout haze. Armada can be used to etch concrete, brick, marble, terrazzo and limestone.
Where to use – Ceramic Tiles, Grout, Concrete, Bathtubs, Toilet Bowls, Swimming Pools and Boat Hulls. Armada can be used on Porcelain, Ceramic Tile, Grout, Concrete, Plastic and many other surfaces that acids would destroy. 
BRIGHTLABS INCORPORATED, Quality need not be expensive