Fiberclean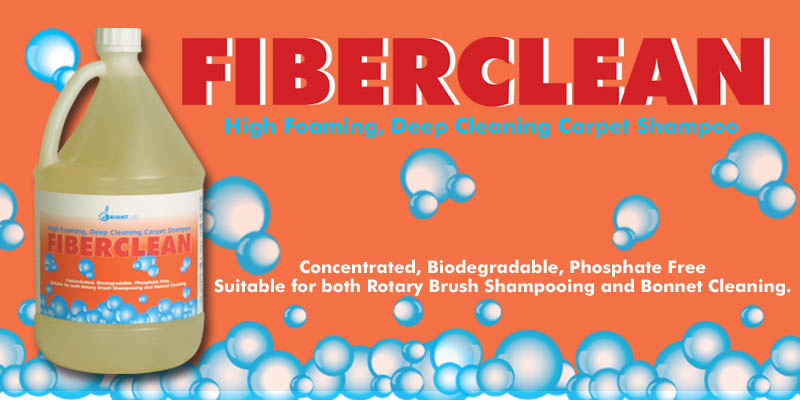 Fiberclean is a highly concentrated Carpet Shampoo and Bonnet Cleaner designed for safely maintaining 5th generation stain resistant carpets and other types of carpeting. Fiberclean is a deep cleaning, high foam shampoo for use with rotary scrubbers, foam generating equipment and manual brush applications.
It is formulated with high foaming synthetic wetting and drying agents, inorganic builders, sequestering agents that help prevent reposition of emulsified or suspended contaminates, optical brighteners which makes whites whiter and colors brighter. Fast acting detergent complex penetrates and emulsifies grease, oil, and ordinary soil. Effective over a wide dilution range. Biodegradable. Non-Corrosive. Phosphate Free. Dilute at 1:32
Where to Use – Recommended for use for all types of rugs, carpets and upholstery.
BRIGHTLABS INCORPORATED, Quality need not be expensive