FiberDri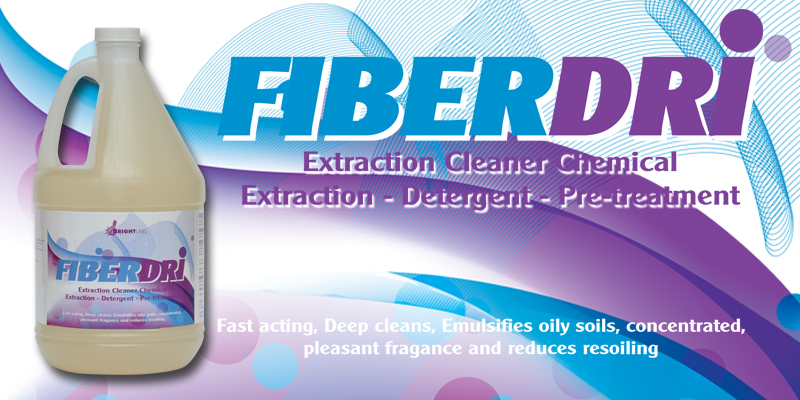 FiberDri is a dual function, low foam detergent made for use with commercial carpet extraction systems. For general cleaning of carpeting in call centers, schools, retail outlets, health care facilities and offices. A dilution as low as 2 ounces concentrate (57 ml) per gallon of water in the solution tank will allow fast action, deep cleaning with a single pass.
For extreme oily conditions in factory offices, automotive dealerships, restaurants, etc. FiberDri is an effective pre-treatment to liquefy and suspend difficult soils from complete removal during the extraction process.
FiberDri is made with a blend of surfactants and modifiers that absorbs and embrittles any residue that remains after extraction to eliminate tacky detergent residue which is the major cause of accelerated resoiling. Use at 1:20
Where to Use – Institutional and commercial carpet installations like call centers, shops, offices, buildings, airports, etc. For all types of carpets.
BRIGHTLABS INCORPORATED, Quality need not be expensive